Vikas Malpani Commonfloor was among 20 innovators and among five from Bangalore in this year's
MIT (Massachusetts Institute of Technology) Technology Review
. The
India edition MIT technology
announced 20 innovators. Vikas Malpani has been named Indian Innovator of the Year for bringing communities on a commonfloor.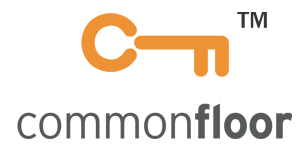 The five India TR35 members from Bangalore are
Vikas Malpani (Commonfloor a product of maxHeap technologies)
, Shirish Goyal (LinkSmart Technologies), Sumeet Yamdagni (Instrumentation Scientific Technologies), Anirudh Sharma (Ducere Technologies) and Animesh Nandi (Bell Labs India). Priyanka Sharma, 28, from CSIR-run Institute of Microbial Technology in Chandigarh was only woman in this year's
MIT TR35 list
.
This year Technology Review India received over 250 nominations from all over the country. Over a period of three months, a panel of 23 expert judges identified 20 individuals who have developed technologies that are likely to benefit the society at large.
The 20 technologists would present their innovations at the
Emerging Technologies conference EmTech India 2012
at Bangalore later this month. The conference will be addressed by a team of eminent scientists from the Massachusetts Institute of Technology.
The three IIT-Bombay alumni - V.S.K. Murthy Balijepalli, Nitin Joshi and Vanteru Mahendra Reddy - making it to MIT's India TR35 2012.